Pushing too hard (#55)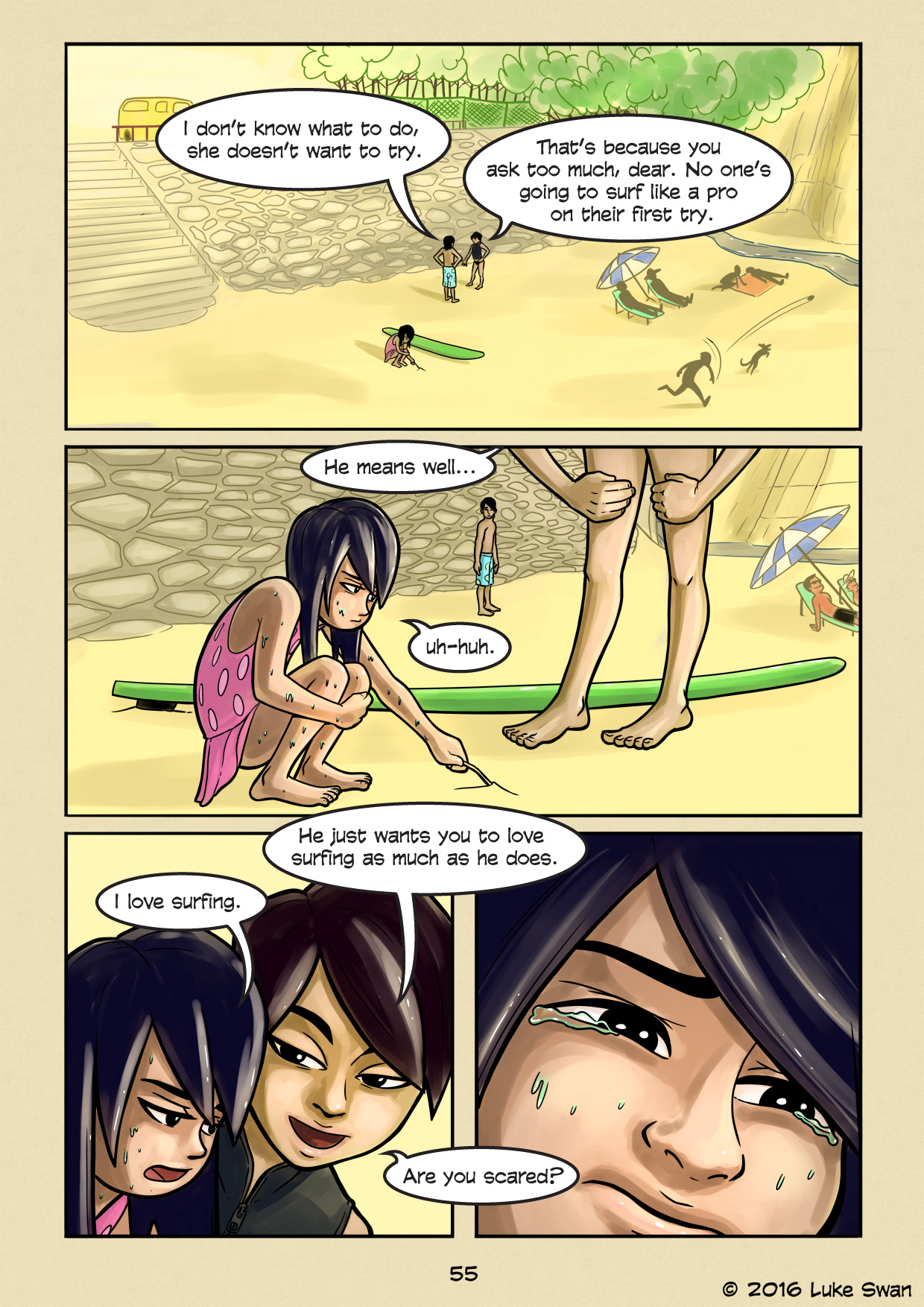 Wanted to write more of a post this week…
But there is a ton of stuff going on and it's hard finding the time. It's probably going to be pretty hectic through February. Not all bad, though. I'm working on a lot of cool things. We got a booth at Interstyle 2017 and making a push to have a formidable presence there. 
More announcements coming soon…
---
Like Surfer Joe?
Please take a moment to vote for us on Topwebcomics.com! With enough votes, we can reach the front page of the site, which would help us spread the word. We are grateful for everyone's love and support and work hard every day to make a story the surfers of Sendai can be proud of.
Just click the banner below and answer the quiz question to vote: